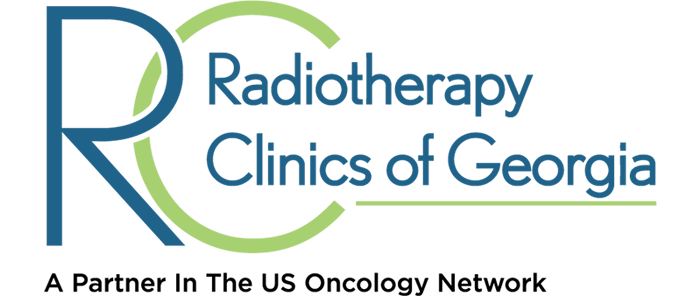 2349 Lawrenceville Highway
Decatur, GA 30033

P: (404) 320-1550
F: (404) 728-1081

Your First Appointment
All new patients will be required to fill out forms including demographic and insurance information. Please
arrive 15 minutes prior to your scheduled appointment in order to fill out new patient applications.
Please bring the following:
Other doctors' names and phone numbers
Insurance cards
Medical history
List of medications you are currently taking
Drivers License, Military ID or Passport for photo identification
Thousands of patients trust their care to Radiotherapy Clinics of Georgia. Founded in 1984 by renowned radiation oncologist Dr. Frank Critz, Radiotherapy Clinics of Georgia today is a center of excellence in radiation treatment for cancer. We use the latest radiation technology and meticulous research to treat men and women with different types of cancer including breast, prostate, lung, colon, lymphatic and many others. Radiotherapy Clinics of Georgia is also home to the oldest and most successful prostate seed implant program in existence. We're proud to say that our treatment for prostate cancer, ProstRcision®, has the world's highest proven cure rate.
Radiotherapy Clinics of Georgia is part of The US Oncology Network, a community of more than 1,400 affiliated physicians with expertise in medical oncology, hematology, radiation oncology, gynecologic oncology, urology, oncology surgery and other specialties. Practices in The Network deliver advanced integrated cancer care supported by a network of independent physicians who share expertise and resources to provide quality, value-based care close to home. The Network practices have more than 400 sites of care in over 25 states and treat over 850,000 patients annually.
Radiotherapy Clinics of Georgia began with one location in Conyers, Georgia, a quiet suburb of Atlanta.
Over the years, we've branched out with offices throughout the metro Atlanta area. As we've expanded,
our reputation has grown as well. Radiotherapy Clinics of Georgia has become one of the country's top
cancer treatment and research facilities, especially in the area of prostate cancer.
The physicians at Radiotherapy Clinics of Georgia are some of the finest, most experienced radiation
oncologists in the United States. Though their backgrounds differ, each has come to RCOG because they
believe that data-driven, evidence-based medicine can save more lives. In addition to being talented
practitioners, our physicians are actively involved in the advancement of cancer research. In fact,
Radiotherapy Clinics of Georgia is responsible for more published papers on prostate cancer than any
other radiation practice in Georgia
We have treated more than 16,000 men for prostate cancer with
ProstRcision. We have compiled our observations of these men, both before and after treatment, into
one of the largest computerized databases on prostate cancer in the U.S. In addition, our doctors have
written more than 80 peer-reviewed research papers on prostate cancer that have been published or
presented at major medical meetings. Each year, thousands of patients from across the United States and
around the globe come to us seeking a cure for their cancer.
OUR PHYSICIANS
Dr. James Benton
Read Bio
OUR TECHNOLOGIES
Brachytherapy
Cone Beam CT
CT Scanning & Simulation
Eclipse Treatment Planning System
High Dose Rate Brachytherapy (HDR)
Image-Guided Radiation Therapy (IGRT)
Intensity-Modulated Radiation Therapy (IMRT)
ProstRcision®
Seed Implants (Low Dose Rate Brachytherapy)
Stereotactic Body Radiation Therapy (SBRT)
Stereotactic Radiosurgery (SRS)
PATIENT PORTAL
The patient portal allows patients to manage their personal health
information electronically at their own convenience.