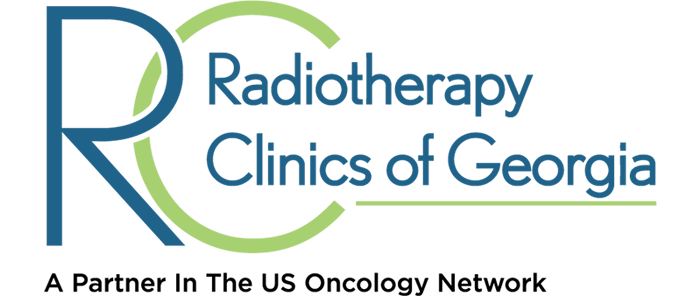 1770 Presidential Circle
Snellville, GA 30078

P: (770) 979-3705
F: (770) 978-9986

Your First Appointment
All new patients will be required to fill out forms including demographic and insurance information. Please
arrive 15 minutes prior to your scheduled appointment in order to fill out new patient applications.
Please bring the following:
Other doctors' names and phone numbers
Insurance cards
Medical history
List of medications you are currently taking
Drivers License, Military ID or Passport for photo identification
Thousands of patients trust their care to Radiotherapy Clinics of Georgia. Founded in 1984 by renowned radiation oncologist Dr. Frank Critz, Radiotherapy Clinics of Georgia today is a center of excellence in radiation treatment for cancer. We use the latest radiation technology and meticulous research to treat men and women with different types of cancer including breast, prostate, lung, colon, lymphatic and many others. Radiotherapy Clinics of Georgia is also home to the oldest and most successful prostate seed implant program in existence. We're proud to say that our treatment for prostate cancer, ProstRcision®, has the world's highest proven cure rate.
Radiotherapy Clinics of Georgia is part of The US Oncology Network, a community of more than 1,400 affiliated physicians with expertise in medical oncology, hematology, radiation oncology, gynecologic oncology, urology, oncology surgery and other specialties. Practices in The Network deliver advanced integrated cancer care supported by a network of independent physicians who share expertise and resources to provide quality, value-based care close to home. The Network practices have more than 400 sites of care in over 25 states and treat over 850,000 patients annually.
RCOG – Snellville provides radiation therapy utilizing the most advanced technologies available. We
provide quality cancer care in a calm, friendly environment. We offer integrative oncology services to
our patients that include nutritional counseling and Life After Cancer programs. There is no longer need
to travel outside of Snellville to get the most advanced technology in radiation therapy. Why endure the
hassles and expense of traveling for radiation treatment when everything you need is here in Snellville.
We invite you to stop by our center to see what we can offer you or your loved one in need of radiation
treatments